Steve's "Keep It Green" Landscaping
Yes I also offer landscaping services. Call Today or check out
How can I help You with Your landscaping needs?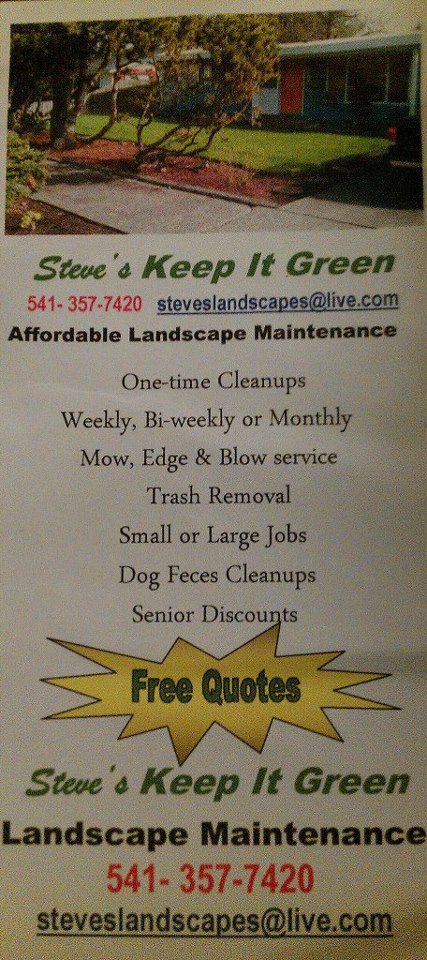 P.S. If You Sell or Buy through me I'll Include some landscaping work for Free. Either 5 hours of clean up or a month of maintenance service.
P.S.S. Who is the next person You know who will be buying, selling, or investing in real estate? How can I help You?